Analyse hundreds of measures
ANY-maze can report literally hundreds of different measures for every test, but generally you'll select just a handful that are relevant to the experiment you're performing – as in the image shown here.
You can change the reported measures at any time and ANY-maze will immediately update all affected reports – there's no delay and the tests aren't re-tracked, or even re-analysed, the data just appears.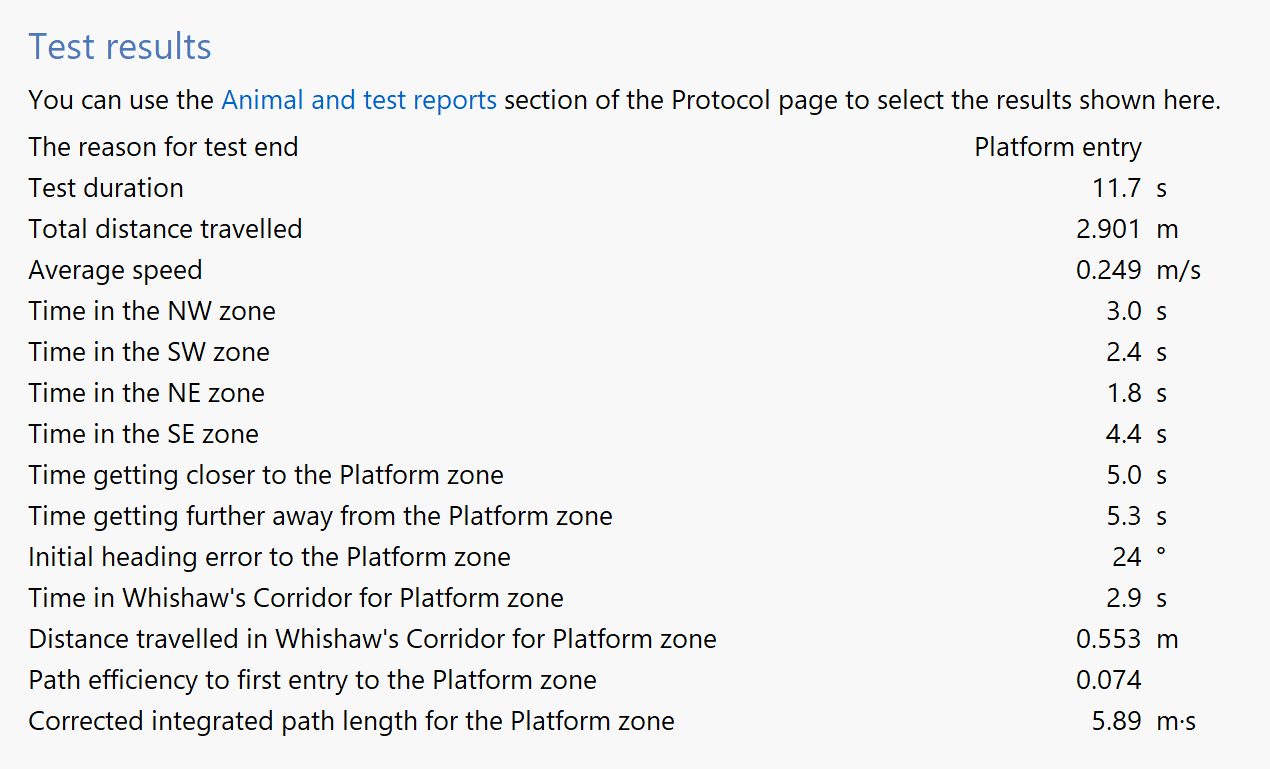 Analyse results across time
It's easy to break tests into time segments of any duration and compare the results between them. You can also home in on different parts of a test, for example the 30 second period after the animal first exited a specific zone (as in the image on the right), and compare results for these periods too.
And you can adjust analysis across time at any point, whether before, during or after the tests are run.
Easily access raw tracking data
Usually you will want to look at the results of the measures that ANY‑maze calculates for every test – for example, the distance the animal travelled. However, there may be occasions when you want access to the actual data ANY-maze recorded during the test, such as the x,y coordinates of the animal's centre point.
This data can easily be viewed, copied to the clipboard, or saved in a variety of file formats – including XML, which is ideal for performing additional analysis in programs like MATLAB.
Result features
Many meaures are reported for the apparatus as a whole and also for each individual zone
Analysis across time features
Most measures can be analysed across time
Break tests into equal duration time bins and view results for each bin
Use time periods to focus on specific parts of tests, for example, the first 2 minutes
Define time periods based on an event within the test, for example, the animal entering a zone for the first time